South Sudan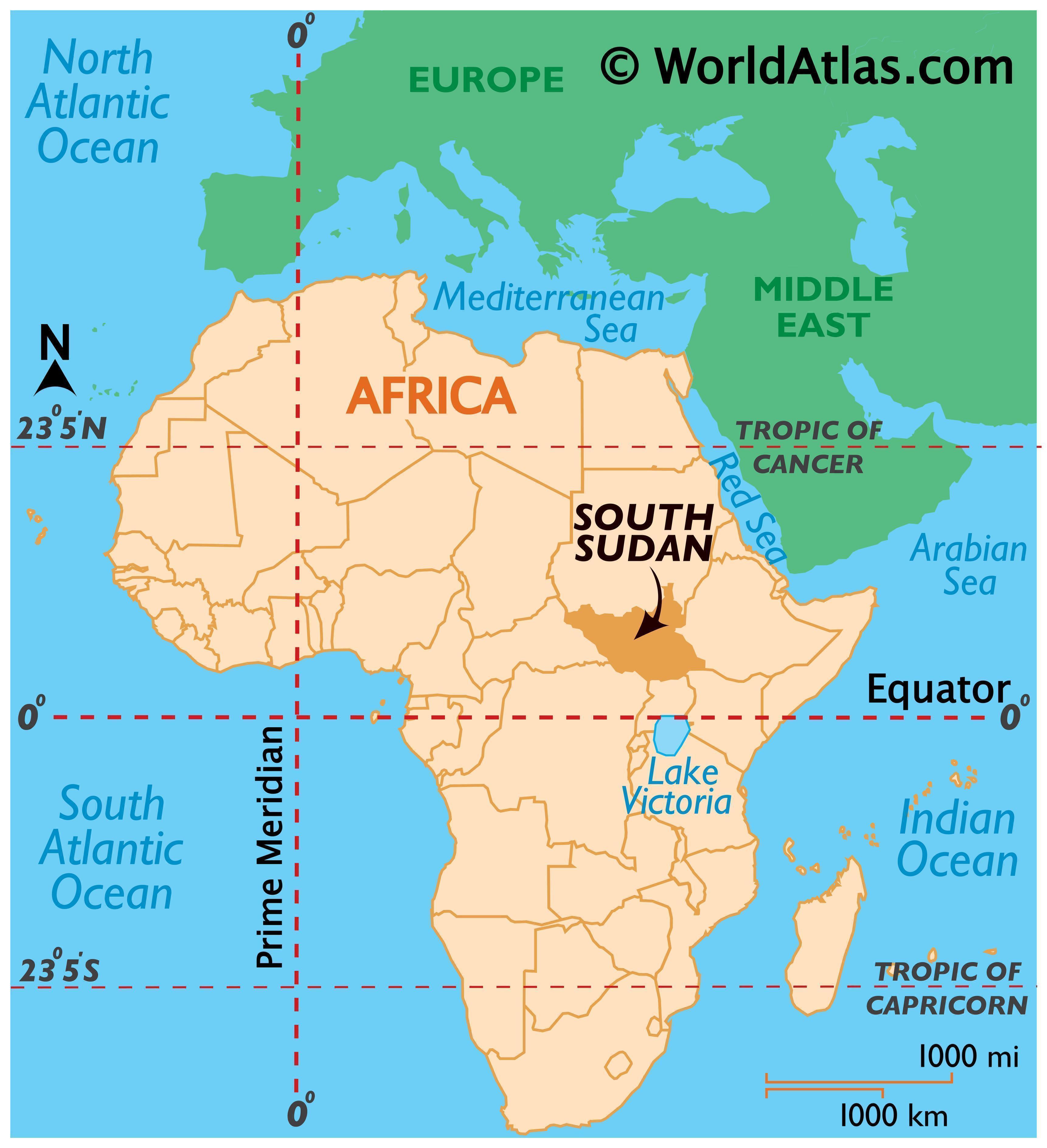 In January, 2011, the southern portion of the country of Sudan voted for independence. On February 7, 2011, the vote was certified as over 98% of the population voting for independence.
On July 9, 2011, South Sudan became independent. On July 14, 2011, the Republic of South Sudan joined the United Nations as the world's 193rd nation.
South Sudan Timeline: 1955 - 1917
President Kiir is the leader of the Sudan People's Liberation Movement political party. Vice-President Machar developed disagreements with the way President Kiir was running South Sudan, He became the leader of the an opposition party:
Sudan People's Liberation Movement-In Opposition. President Kiir accused Vice-President Machar of attempting to start a revolution. This led to civil war.
The African Union is attempting to end the civil war and aid in the refugee crisis.
Vision: "An integrated, prosperous, and peaceful Africa driven by its own citizens and representing a dynamic force in the global arena."
Goals: Achieving unity, aiding in independence, international cooperation, peace, etc.
Formed a Mandate to Establish Peace
Created the Interim Cooperation Framework (ICF)
Accepted applicants for jobs for the peace force:
Initially authorized: 7,000 military personnel, 900 police personnel

Currently authorized: 17,000 military personnel, 2,101 police personnel, 78 corrections officers.
Factors Leading to the Crisis
Violence
Food shortages
Refugees are: everyday villagers (parents and children) and anyone physically-able to escape.
Uganda:

the main country to where refugees flee
South Sudanese refugees are finding refuge in neighboring Uganda, which has open borders to refugees.
-

Uganda is hosting more than 1 million refugees
-

82 percent are women and children.
-

Another 275,000 refugees have fled to South Sudan
-

in many cases, children are traveling alone
-

More than two million additional people have been forced to flee their homes but still remain inside the country.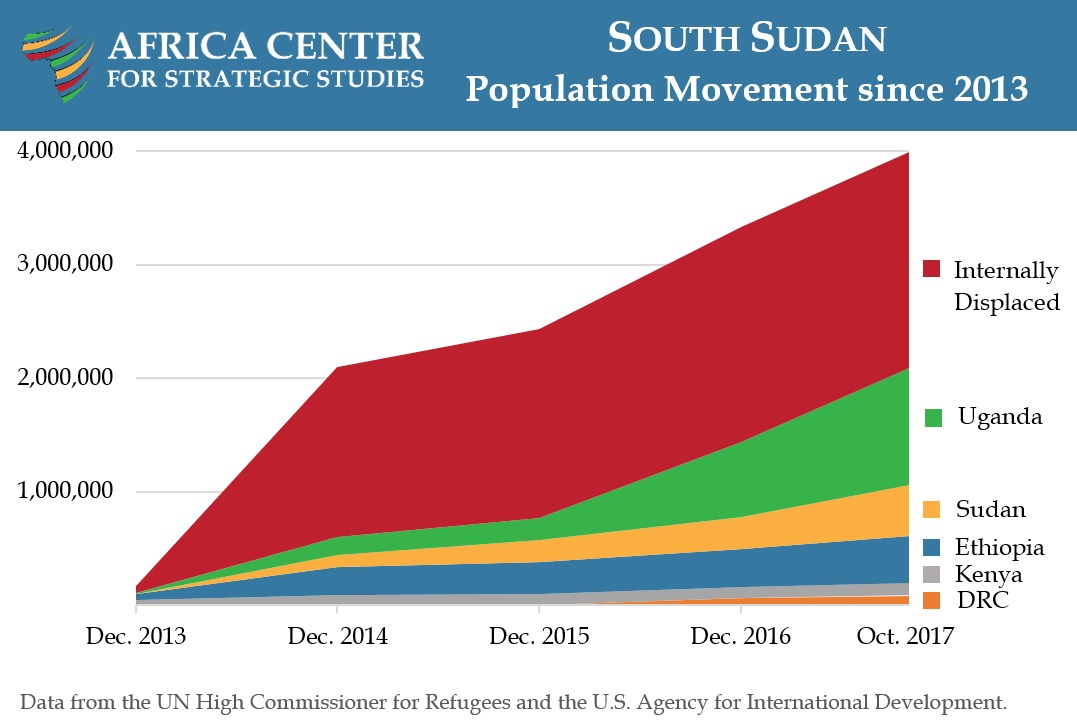 Bidi Bidi Refugee Camp in Uganda:
The World's Largest Refugee Camp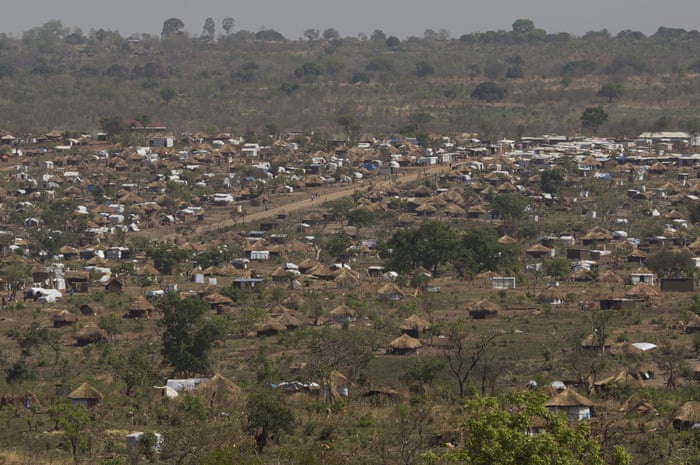 South Sudan Refugees & the US
Refugees from throughout the World admitted to US
The United States admits very few Refugees from South Sudan
Reactions to Refugees in the US
Adapting to Life in the United States
The Kansas City area has about 2000 Refugees from South Sudan
"Of the more than 20,000 refugees who have fled to the United States from South Sudan, about 2,000 have resettled in Kansas City. Most are women and children."
Finding work in Kansas City
The Nuer from South Sudan in Omaha, NE
"Through informal cell phone networking, the Nuer converged on Nebraska. Cheap housing attracted them--and openings in the meatpacking industry, that mainstay of immigrant labor. In man Nuer families, both spouses work two shifts...So many resettled in the state that is now has the world's largest population of Nuer outside South Sudan."
South Sudanese and Basketball in Nebraska
Buey Ray Tut:
A South Sudanese Refugee in Nebraska
Who is Making the World a Better Place
Aqua Africa